Passions in Poetry News
---
The Importance of Email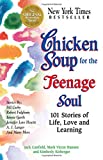 Kimberly Kirberger, coauthor of the popular Chicken Soup for the Teenage Soul series of books, is an old friend of Passions in Poetry.
Kim had already published two of our authors ( Best Friends Forever by Angie Belanger and Company by Tina K) when one of her people contacted me because he couldn't get in touch with another author they were interested in publishing.
Lia Fail was the author's pen name and the email address we had on file for her was no longer valid. Everything Kirberger's representative, Mitch, sent to the address bounced back with an error message. I knew Lia was a member in our poetry forum, so I posted a message over there hoping to get her attention. Unfortunately, there was no response from her.
On the Trail of Lia Fail
I had two pieces of information Mitch didn't have: Lia Fail's real name and the IP address she used to submit her poetry. I couldn't share those without the author's permission, of course, but I could use them, I hoped, to track her down.
I managed to trace Lia's IP address to a big city on the East Coast, but could find no listing for her (real) name. I then hit the search engines, searching for clues, and got lucky. I found her old email address listed as a contact for a male at a NY school and guessed, just maybe, that might be her husband. And there WAS a listing for that name. Quite a few of them, in fact. While not quite as common a name as John Smith, the name wasn't exactly rare either.
It took a few phone calls to finally find her, but the excitement in her voice was well worth the effort. Her family had recently moved and she didn't even have an Internet connection yet. With her permission, I passed along her real name and phone number to Mitch.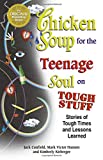 The poem, The Final Act was eventually published in Chicken Soup for the Teenage Soul on Tough Stuff
under her real name, Lisa Teller. At Lisa's direction, I also changed her pen name on netpoets.com to her real name. Passions in Poetry got a very nice compliment in the book, too. Kim told the whole world that Passions in Poetry was "a constant source for amazing poetry." You and I already knew that, of course, but it's still nice to hear.
I love happy endings. 🙂
Unfortunately, not all endings can be happy. Last week I received an email from Jennie Baldree, an editor with Macmillan South Africa. Jennie was trying to contact the author of "What I've Learned" because they wanted to use the poem in a new textbook they're publishing.
Being published by a highly reputable publisher is an exciting prospect for most of us. It's even better when the publisher comes knocking on your door.
Unfortunately, I had to tell Jennie I wasn't going to be able to help her. Amy, the author of the poem, didn't have a valid email address on file with me. The one she gave us when her poem was first submitted no longer worked. What information I originally had on file for the author was years old and not nearly enough to track her down.
Amy missed a great opportunity.
Don't Miss YOUR Great Opportunity
If you have a poem published at netpoets.com, PLEASE take just a moment to stay in touch with us. Email me today, right now, with a current email address. We never publish your address on the Web, but we do use it to allow our visitors to write to you; it's then entirely up to you whether you wish to respond. I'm guessing if that visitor happens to be a book publisher you might just like to hear from them?
---